FedEx Freight is temporarily furloughing "a small number" of employees because of a decline in volume during the COVID-19 pandemic.
The Memphis-based less-than-truckload unit of FedEx Corp. announced the move last week in a memo that said staffing adjustments would be based on business volumes on a location-by-location basis.
FedEx Freight president and chief executive officer John Smith's memo said managers would be sharing details on "voluntary furlough opportunities" in coming days.
"This COVID-19 pandemic is an unprecedented and unpredictable global event that has disrupted global supply chains and negatively impacted our business," Smith said.
"If a staffing adjustment is applicable at your location, furlough opportunities will first be administered on a volunteer basis. We will review the number of volunteers to determine if there are additional needs based on projected business volumes," Smith said.
---
---
The company said health benefits coverage would be extended up to four months for furloughed employees, rather than the typical 30 days, and idled workers would maintain eligibility for expanded state and federal unemployment benefits under the Coronavirus Aid, Relief and Economic Security Act.
A FedEx statement said:
"Due to the economic impact of COVID-19, we are implementing temporary measures to protect the financial stability of the company for the long-term benefit of our workforce, customers and shareholders. This includes the difficult decision to implement a temporary furlough for a small number of team members at FedEx Freight to align our workforce with current operational and business needs.
"To be clear, this is a temporary action that affects a very small percentage of our overall workforce, and we will continue to evaluate the environment and bring back furloughed employees as business circumstances allow.
"Team members affected by this will continue receiving health benefits for four months while also maintaining their eligibility for expanded state and federal unemployment benefits under the CARES Act, if applicable.
"We do not take actions like this lightly, and we are committed to supporting all of our team members who are affected by this and those who are continuing to deliver every day on behalf of our customers and communities around the world."
Trucking volumes are expected to suffer because of the economy's slowdown, particularly in the industrial sector, although they've been helped by shipments of consumer staples and other commodities.
---
---
American Trucking Associations chief executive Chris Spears said on Fox Business last week, "There's parts of trucking that are doing really well in response to this crisis, but there are many segments of our industry that aren't, whether you're in fuel, whether you're moving heavy manufactured goods like auto parts, even the agriculture industry. We're all feeling it in different ways."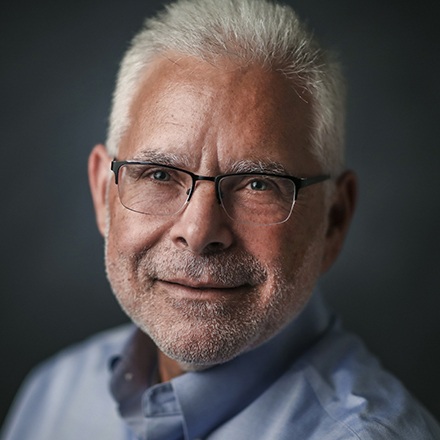 Business news reporter, 43-year veteran of print journalism, 35-year resident of Memphis, University of Georgia alumnus and proud father and spouse of University of Memphis graduates.
---